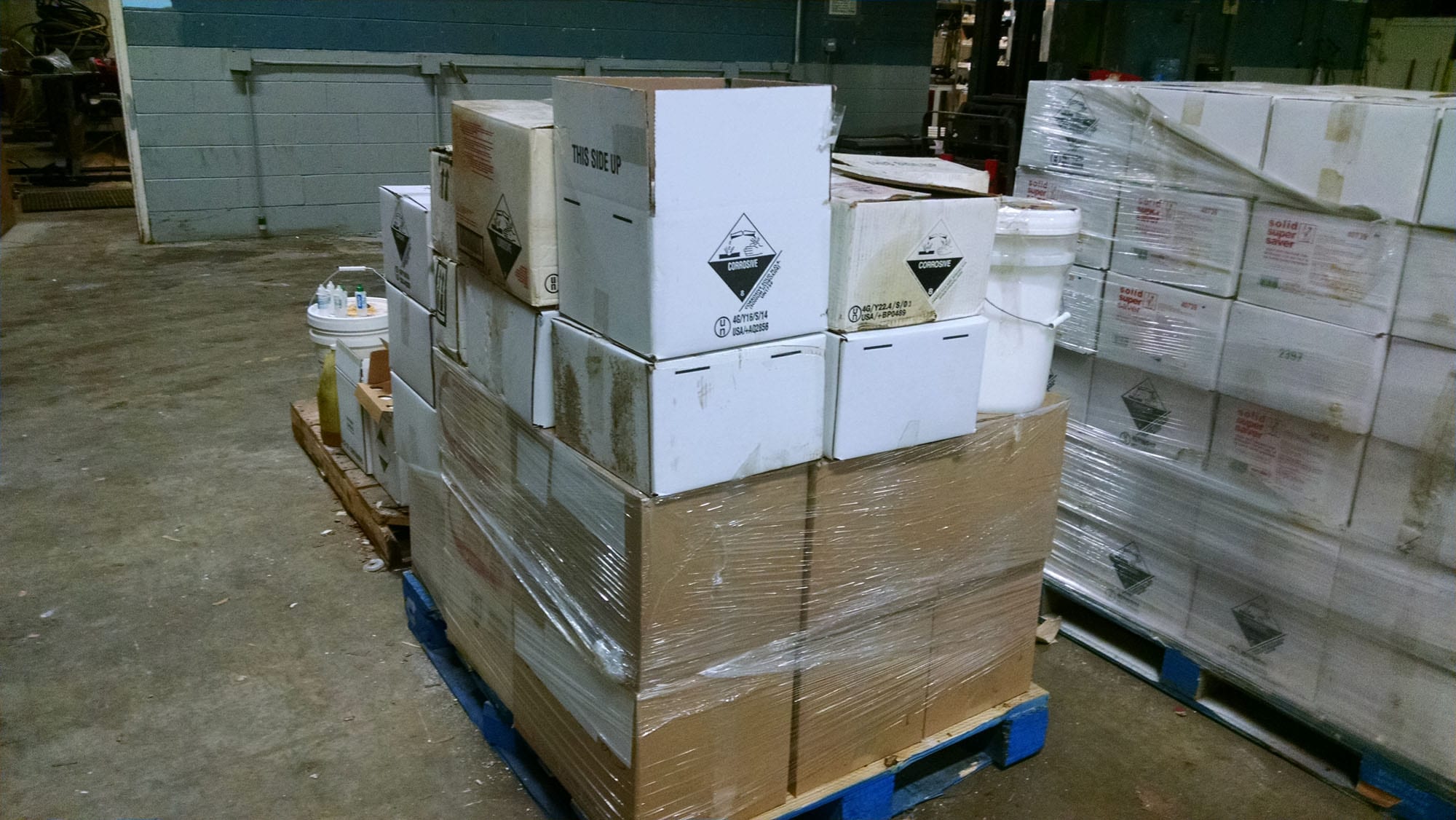 Hazardous Waste Removal Keeps Your Business Compliant
Hazardous Waste Removal from City Disposal can help your business stay clean, safe, and in compliance. Our toxic waste disposal and other waste management services throughout the tri-state area, will get you up to code in time for your next EPA inspection, so you won't have to worry about fines or worse. Both hazardous and non-hazardous waste disposal are necessary for keeping your business functional and productive, and City Disposal provides the services your place of work needs. Between our spotless record of reliability, our accurate and timely completion of our projects, and our insured, licensed, and OHSA-trained waste management specialists, trusting City Disposal is the easiest way to keep your workplace up to code.
Hazardous and Non-Hazardous Waste disposal
Our toxic and non-toxic waste disposal is tailored to your business! Through our complimentary, no-commitment waste pick up call, we can assess your exact removal and disposal needs. We ask questions about your company's waste generation, review your current waste management strategy, use our previous experience assisting similar clients with keeping their respective businesses up to code, and discuss budget and availability for your cleanup project. Next, our hazardous waste removal experts will draft a proposal outlining your project's scope, timeline, and cost. We are also able to schedule pickups at your convenience, supply proper packaging, labels, and paperwork, profile your waste properly for disposal at an appropriate facility, and provide a certificate of disposal within 30 days.
Hazardous Waste Disposal from City Disposal
City Disposal has provided exceptional hazardous and non-hazardous waste disposal in NJ, NYC, LI, and beyond since, 1987! Since then, we have had no liens, fines, suits, judgments, or environmental liability claims—so you can be sure that once we remove your waste, your business will be fully compliant. From the food service industry to hospitals and shipping giants, our chemical and biological waste disposal experts get the job done accurately, legally, and on time.
Ready to clean up your business before your upcoming EPA inspection?
Call City Disposal at (201) 330-0544 today!